Managed IT Services
When you need your IT infrastructure to maintain peak operation, consider us here at Effective Consulting. We'll manage all of your IT services so you can focus your efforts on spurring your revenues to grow. Let us give you the peace of mind you deserve today with Effective Consulting's managed services.
Server Backup Solutions
Server crashes can affect any business, and can stem from such mundane causes such as a human error, power outage and hardware failure. A local backup or off-site cloud storage solution may be the solution to keeping your data safe and sound.
Server and Desktop Management
We proactively update, back up, and manage all your computers and servers remotely. Every aspect of your network is monitored and issues can be spotted and fixed before they can cause any type of problem. You can rest assured knowing your vital data and IT systems are being monitored and protected 24/7 by Effective Consulting.
Help Desk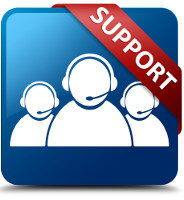 Get live support via telephone or through the Internet when you need it most. You can speak to one of our support representatives right here in the US if you have a problem. We can fix most problems remotely, so that you can be back up and running without having to wait for a technician to come to your office.
Onsite Support and Emergency Response
If any problems arise in your organization's IT systems, all your organization needs to do is call us and report the issue. One of our technicians will resolve your issue onsite in a timely manner so you can get back to business.
Have questions? Contact us today to learn more about our managed IT services.